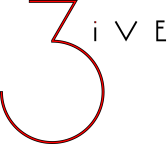 About
3iVE was founded by David de Sola, AIA, LEED BD+C, in 2005.
Beginnings and Philosphy of 3iVE:
Before his formal training at MIT, in the 80's Mr. de Sola first worked as a builder of high-end custom homes in Massachusetts and Florida. Doing so, David became familiar not only with the skills and tools of a tradesman, but more importantly a view of architecture and construction from the perspective of one assembling as opposed to designing a building. In this capacity he learned what it is like to deal with extreme heat and cold, rain and snow, and how different conditions can affect materials and the ability to work. He also learned what it was like to interpret drawings and instructions. These are challenges with which designers often do not contend. But they have made David a better, more effective architect.
David then went on to earn masters degrees in Architecture and City Planning, and then develop his skills at Goody Clancy and Associates Inc. where he played key roles in projects such as Dartmouth's Whittemore Hall and MIT's Brain and Cognitive Sciences Project.
Throughout his education and experience David has maintained two key interests:
1) how can an environment enhance the way we work and enjoy our lives?
2) how do you make the complex design and construction process work better and produce better, more efficient results?
3iVE is dedicated to responding these challenges. We strive to create spaces tailored to people's needs to enhance and inspire lives, and we deliver exceptionally well built results with a focus on the stewardship of resources and value.
While there are many different views on architecture and its role in society, we maintain that more important than celebrating a personal monumental artistic vision, the core point of architecture is that it is for the benefit and service of people: to support their health, comfort, and work. Vitruvius is credited with saying that great architecture is the product of firmness, commodity, and delight; that is, safe and well constructed, value focused, and inspiring to those who look upon and inhabit it.
3iVE aspires to meet this Vitruvian ideal on every project.